Mr. Sinistar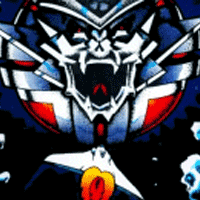 Join date
September 10, 2007
Birthdate
December 6, 1990
Tron-Sector Member:
Yes (as Mr. Sinistar)
Boxhat Member:
No
Favorite things to do:
Greetings, programs!
My name is Mr. Sinistar and I am the founder of Tron Wiki. If you need any help whatsoever, I'll be more than happy to help you on my site!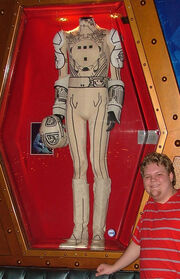 I am 19 years old and I live near the west coast of Florida, USA with my parents and my two little brothers. Other hobbies besides being an admin include:
Electronic Dance Music Producer
Working as a DJ
Working as a roadie for a jazz band
Playing the piano
Drawing stuff
Listening to music
Indy Movie Maker
Watching movies
Hearing the screams of the banned
I love writing music, especially writing techno music and breakbeat music. I have a MySpace just for my music, so if you wanna check it out:
I am a huge fan of Tron and watched it countless times. Tron's visuals are so unique and original, there's no way anyone can say that the movie hasn't affected movie makers and the history of computer animation and movies. Granted, the CGI is a little dated, but the idea that CGI was used to create a world that wasn't suppose to look realistic is something many people haven't done in movies since. The sound effects in Tron are really awesome too and they really shouldn't go unnoticed. Also, concidering that all of the backlit effects on the costumes and backgrounds were all done by hand, really shows in the movie. The movie is a testament to the laborous job that animators have. All this stuff combined really makes Tron my favorite movie. Granted, some of the dialogue is chessy and the story has a couple of loop holes but this was 1982, when home computers weren't a common place machine like today. The script had to be dumbed down for people because it was so ahead of its time.
How did I hear about Tron?
[
edit
|
edit source
]
A lot of people ask me how I first discovered Tron, especially since I wasn't born until 8 years after Tron was released. It all started when I was in my preteens (I forgot exactly how old I was), watching one the Simpsons halloween specials on TV. There's a scene where Homer is transported to a CGI enviroment and is trying to explain to his family and friends what 3D looks like. His statement "Did anyone see the movie Tron?" (everyone in Springfield responds No.), made me wonder about the joke that I didn't get. I turned to my mom and I asked her, "Mom, what's Tron?". One trip to Blockbuster later and after watching it on VHS, I was hooked.
If you need to contact me, you can use these methods of communication:
aardmax (at) petroskyworld.com
MSN: aardmax (at) petroskyworld.com
Skype: synamax
Tron-Sector: PM me
Community content is available under
CC-BY-SA
unless otherwise noted.