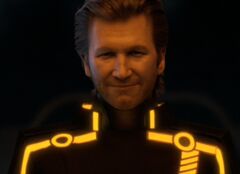 Administrators have access to an improved range of functions, including page protection, page deletion, and control of IP blocking functions. If you need the assistance of a Tron Wiki administrator, please refer to the following list:
We will do our best to provide whatever assistance we can.
Wikia Community Central
In the event that administrative functions beyond our access level are needed, you may also consider contacting the community staff on the Central Wikia.
Contact - Primary contact link.
Spam Task Force - Assistance in dealing with cross-wiki spam or vandalism problems.