Information International, Inc. (better known as Triple-I or III) was one of the four companies hired to create the CGI animation for the movie TRON. Triple-I created animation for some of the most complex objects in the movie, including the MCP, Sark's Carrier, and the Solar Sailer.
Beginnings
Triple-I was founded in 1962 by Ed Fredkin in Cambridge, MA (the company later moved to various locations throughout the years Santa Monica, CA to Culver City, CA and Los Angeles). Originally, Triple-I was in the business of creating digital scanners and other image processing equipment.
In 1974, Gary Demos, John Whitney Jr. (along with Art Durinski, Tom McMahon, and Karol Brandt) founded the Motion Pictures Product Group, which was Triple-I's venture into computer graphics. The custom graphics and animation software that Triple-I used was written by Jim Blinn, Frank Crow, Craig Reynolds, and Larry Malone. Marketing their graphics as "Digital Scene Simulations", they made many tests for movies with heavy special effects shots, including "Close Encounters of the Third Kind" and "The Empire Strikes Back". Some of their earliest CGI animation included television spots for Mercedes-Benz, ABC and KCET.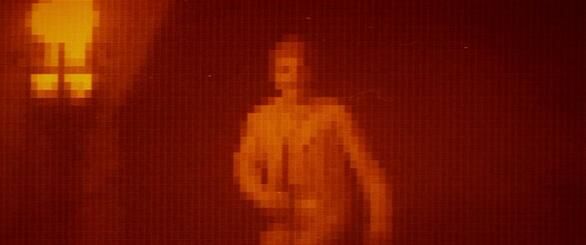 1973 saw the release of a movie called Westworld, which featured the very first use of CGI in a motion picture; the "quantized" POV-shots of the robot gunslinger played by Yul Brynner. These POV-shots were created by Triple-I's Gary Demos and John Whitney Jr. The technique of creating the images involved sampling the pixels of a photographic image, averaging the intensity of the light from 50 to 60 pixels at equal intervals and separating the red, blue and green signals.[1]

Triple-I hired Richard Taylor, an art director at Robert Abel & Associates, to handle the creative director efforts there. He brought a sense of film production to Triple-I, which in his words was lacking.[2] He directed the famous Triple-I demo reel, "Adam Powers", which sent shockwaves through the computer graphics industry when it was released.
References
↑

Jankel, A.; Morton, R.: "Creative Computer Graphics", page 111. Published Cambridge University Press, 1984